It is the policy of the Town of Dalton to afford equal opportunity for employment to all individuals regardless of race, color, religious creed, age, national origin, disability, veteran status, or any other status protected by federal, state, or local law. Equal access to programs, services, and employment is available to everyone.
Available positions as of March 31, 2023: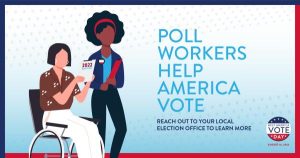 The Town of Dalton is looking for poll workers for our Town Election on Tuesday, March 14, 2023. Shifts are available starting at 8am and will run into the evening hours.  Pay is $10/hour.
Interested candidates should email town.clerk@townofdalton.com with complete contact information and desired schedule.
Thank you in advance for serving our community!