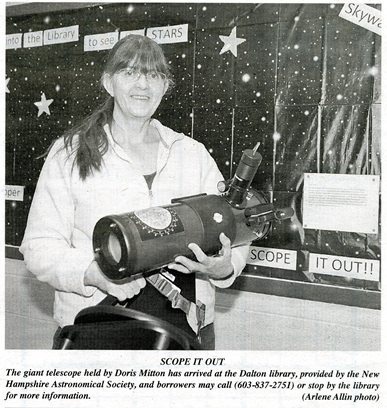 The Dalton Public Library is located at:
Town of Dalton Municipal Building.
756 Dalton Rd, Dalton, NH.
The Town Librarian is Doris Mitton.
Library Hours
1:30 PM – 5:30 PM Mon
1:30 PM – 5:30 PM Wed
10:00 AM -12:00 PM Sat
Telephone: 837-2751
Email: library@townofdalton.com
Have you heard about New Hampshire Astronomical Society's Library Telescope Program? Visit online.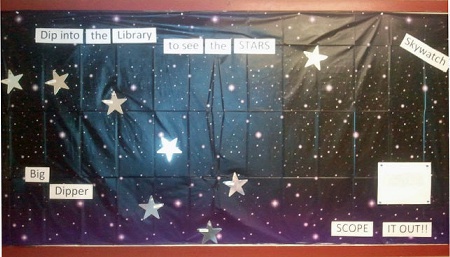 Check out the Orion StarBlast 4.5-inch Astronomical Telescope at the Dalton Library.
Dip into the Library to see the stars!
Library Trustees
Trustees meet 2nd Monday of the Month
Nancy Smith
Frank Tillotson, Jr.
Cathleen Fountain