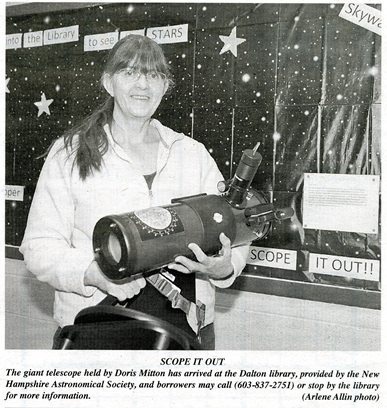 The Dalton Public Library is located at:
Town of Dalton Municipal Building
756 Dalton Rd, Dalton, NH
The Town Librarian is Doris Mitton.
Library Hours
2:00 PM – 5:00 PM Mon
2:00 PM – 5:00 PM Wed
Saturday by Appointment
Library Program:
Held at the Dalton Town Hall
741 Dalton Rd, Dalton, NH
Telephone: 837-2751
Email: daltonpubliclibrary@gmail.com
Have you heard about New Hampshire Astronomical Society's Library Telescope Program? Visit online.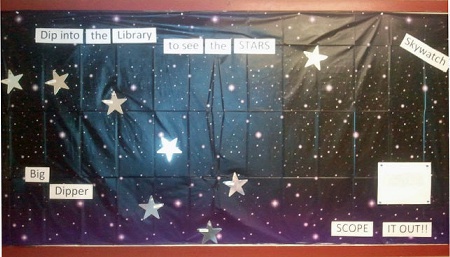 Check out the Orion StarBlast 4.5-inch Astronomical Telescope at the Dalton Library.
Dip into the Library to see the stars!
Library Trustees
Trustees meet 2nd Monday of the Month at 4:30 in the library.
Nancy Smith  Term expires 2025
Cathleen Fountain  Term expires 2024
Robin Pilotte  Term expires 2026